Our active Junior fleet meet on weekends through the summer season, enjoying a broad range of social events, including our Annual Regatta, hog roast and many other fun-filled activities. Run by the parents, children are welcome to join the Juniors from the age of seven.
Our RYA's Onboard Scheme gives us access to a wider range of training resources, so 2019 promises to be even more varied and exciting for the Whitefriars Juniors Group.
Although we use the RYA training structure, we do add plenty of fun, so the children acquire a good set of sailing skills, but also a love of sailing.
Once children have passed all four junior stages (which usually takes several seasons) they can progress to the Youth Development Squad (YDS), where more experienced sailors can hone their skills, often in racing situations. They are also welcome to book out one of the Club's varied fleet of junior boats.
Please Note: Parents/Guardians must remain on site whilst their children participate in Junior activities.
JUNIOR PROGRAMME
Sessions run once or twice a month from March – November (9.30am - 4.30pm). Children need to be dressed and ready to go for the start and stick around for the de-brief and to de-rig and pack away all boats and equipment when ashore.
The children have a cooked lunch between sessions to refuel, the cost of which is included in the session price. Lunch is free for instructors, but we do charge a small fee for parents wishing to have a cooked lunch.
Pre-booking is necessary, so we can cater accordingly.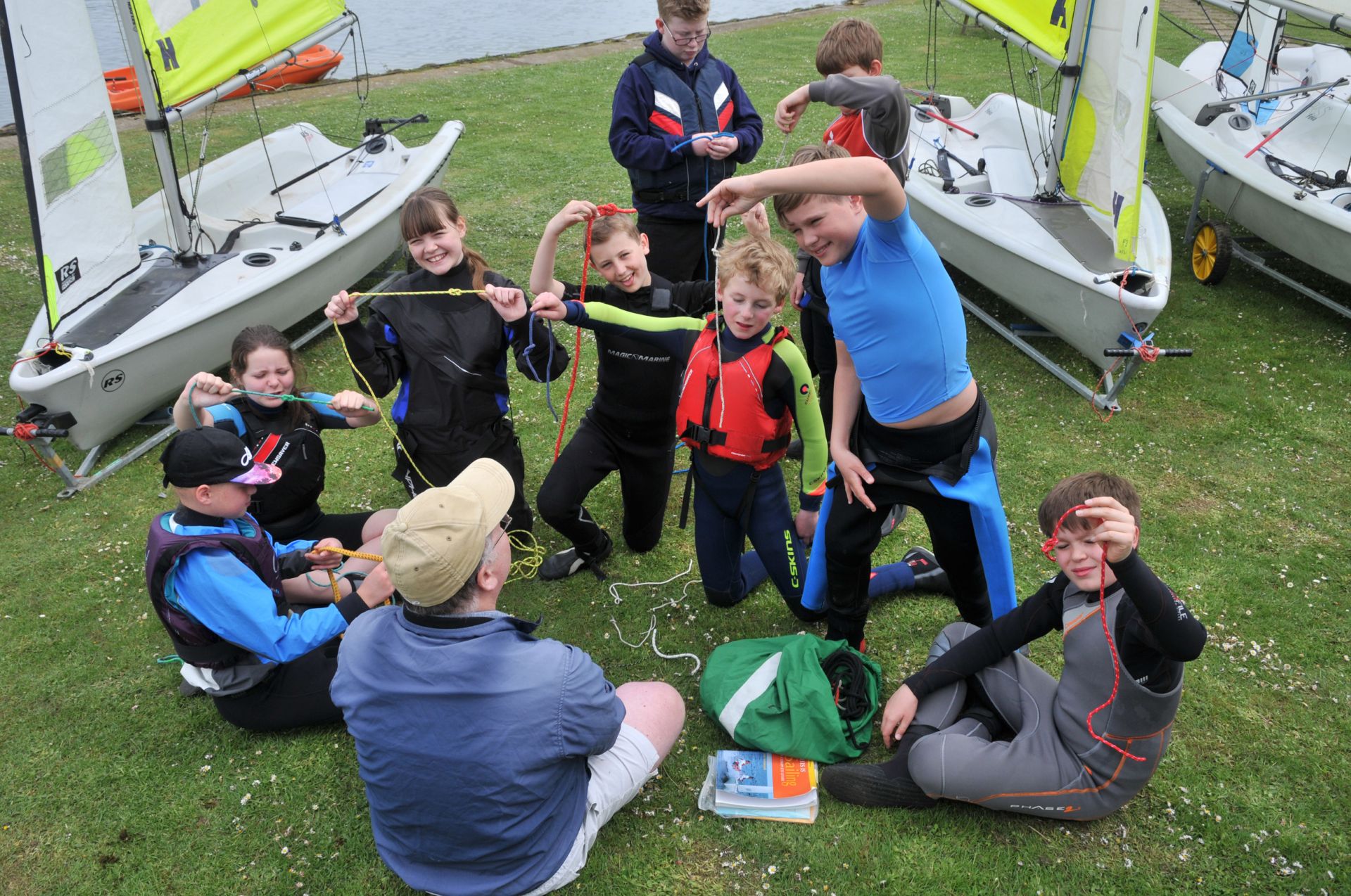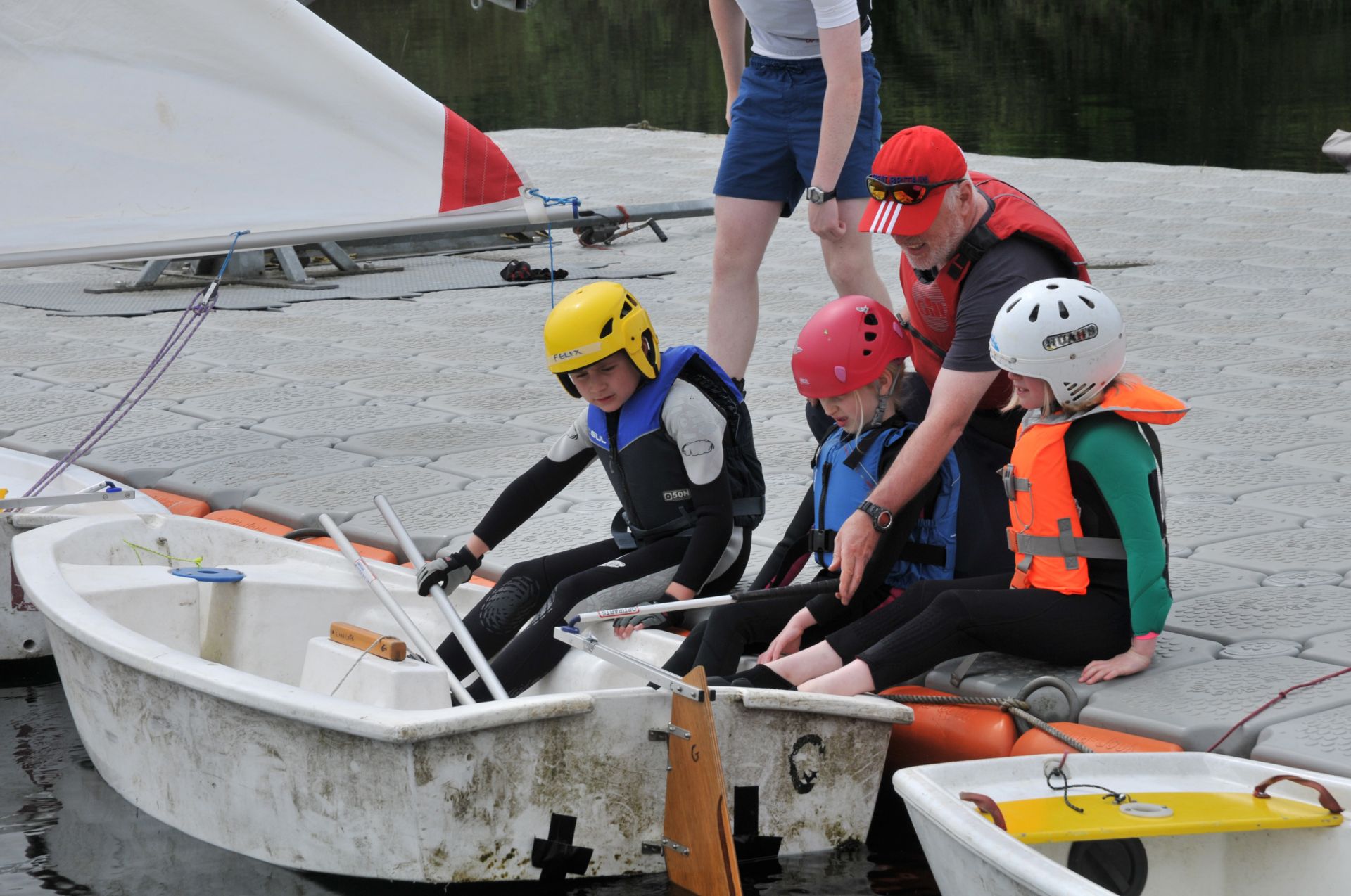 CALLING ALL PARENTS
Parental help is vital to the successful running of the group. Whilst we expect young sailors to learn how to rig boats themselves, help is always required with rigging/de-rigging, moving boats on and off the water, packing everything away and ensuring the children are happy and safe.
We also really appreciate help on the water, instructing and driving the coaching boats.
If you are an experienced sailor and wish to help instruct, or you're a qualified safety boat driver, please get in touch or email [email protected].
VOLUNTEERS
Member help is also appreciated in the preparation, serving and clearing away of lunch, please do add your name to the lunch rota in the clubhouse.
HOW TO BOOK A SESSION
There is a maximum of 40 spaces per session, so do book as early as possible to avoid disappointment. Please note: the latest you can book is one week ahead so we can coordinate instructors, catering etc.

Session prices for 2019 is £15, bookable through LoveAdmin once you become a Junior Group member.
For further information or to request a Juniors Group application form please contact:
Chairman: Neil Parkes [email protected]
Secretary: Victoria Farmer [email protected]
Boatswain Junior Group: Ian Bartlett