Our active Juniors group meet on various dates throughout the summer season, enjoying a broad range of training, social events (including our Annual Regatta) and many other fun-filled activities.
Juniors is run by the parents. Children of club members are welcome to join for an annual fee from the age of seven.
As an RYA recognised training centre, we use their course structure with plenty of added fun. Our aim is that the children safely acquire good sailing skills and a love of sailing.
WHAT DOES JUNIORS ANNUAL MEMBERSHIP GIVE ME?
Subject to sailing ability and suitable parental supervision, Junior group membership gives free access to the fleet of junior boats outside of the organised activity times. So when you join Juniors you don't need to make an investment in a boat for your children to be able to sail at Whitefriars.
As a member of the Junior group, you can book onto courses and lessons as set out below.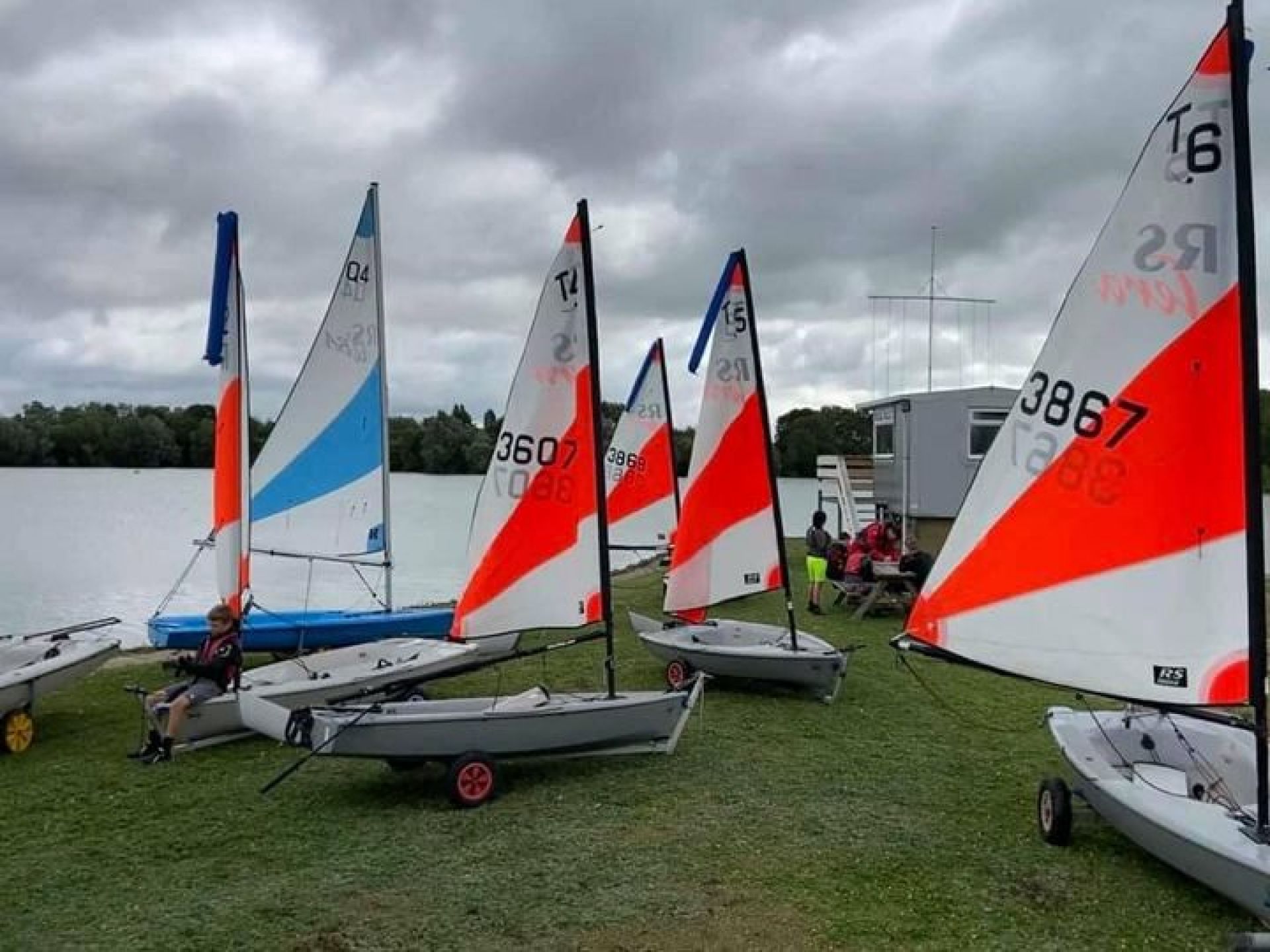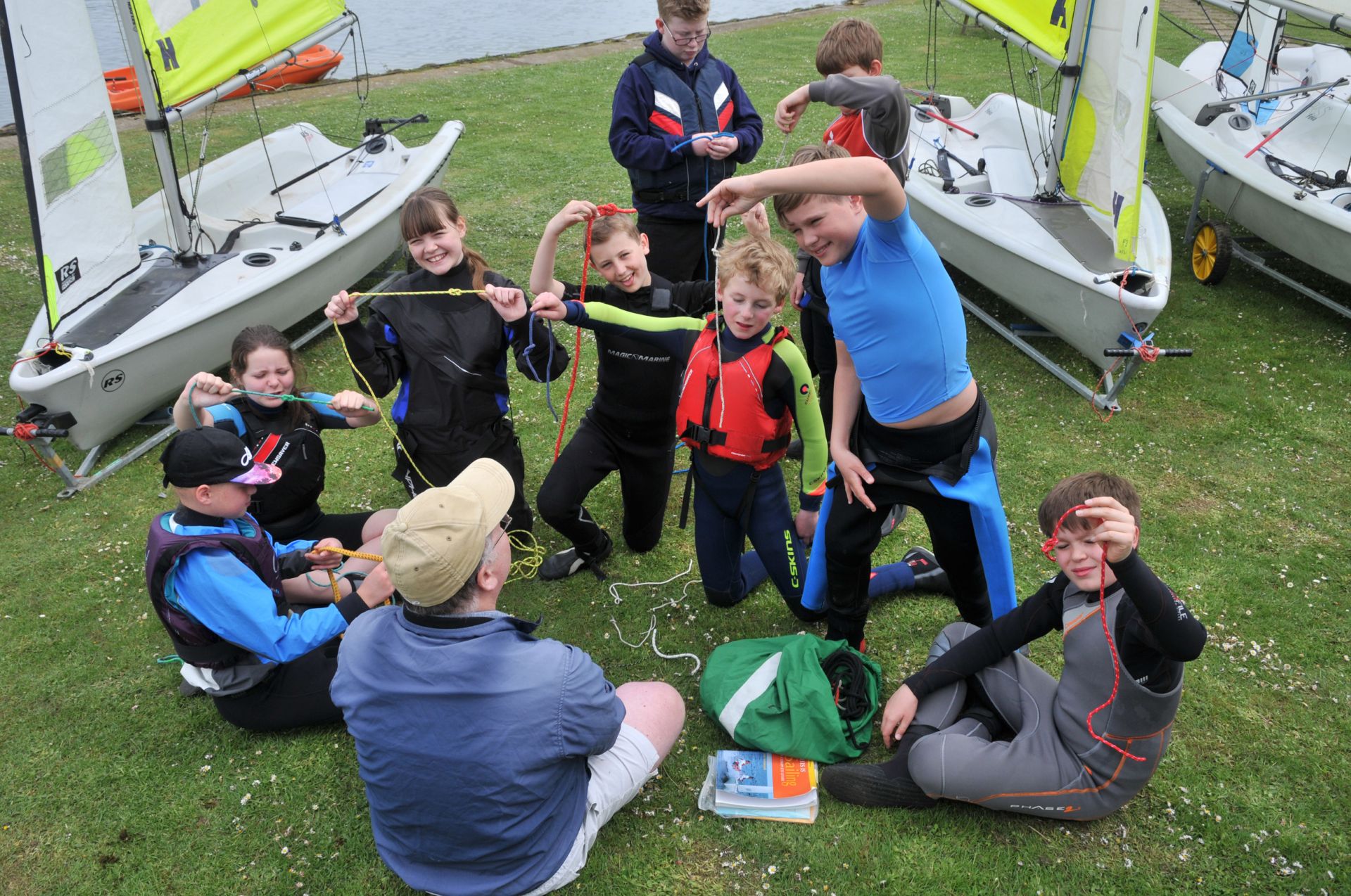 THE 'NORMAL' JUNIOR GROUP PROGRAMME
Organised Junior Group Sessions usually run once or twice a month from March – November (9.30am - 4.30pm). Our aim is to focus on the RYA Youth Scheme stages 1 – 4 through a mix of formal and informal instruction, games and generally messing about on the water.
Once children have progressed through all four RYA youth training stages (which usually takes several seasons) they can progress to the Youth Development Squad (YDS), where more experienced young sailors can hone their skills and discover advanced sailing skills, such as racing, sailing with spinnakers and seamanship.
THE 2021 JUNIOR GROUP PROGRAMME
This year we are doing things a little differently due to demand and having to minimise numbers for COVID reasons.
We will be running a combination of structured RYA youth stage courses on various dates (not all stages are running on the same days) during the first part of the season. This gets rusty sailors back on the water under the formal training programme and provides an opportunity to complete a full stage.
In the latter part of the season, we will revert to our more informal junior sessions, which will provide opportunities to practise, complete any parts of a stage not completed and start to work on the next stage, all under the excellent guidance of our parent and young volunteer instructors.
Please note: other than taster sessions, junior group course/sessions are only open to members of the Juniors Group (new members welcome and can be signed up via Loveadmin) and must be pre-booked, also via LoveAdmin (unless stated otherwise).
Click here for a complete run-down of all Juniors RYA training courses for summer 2021.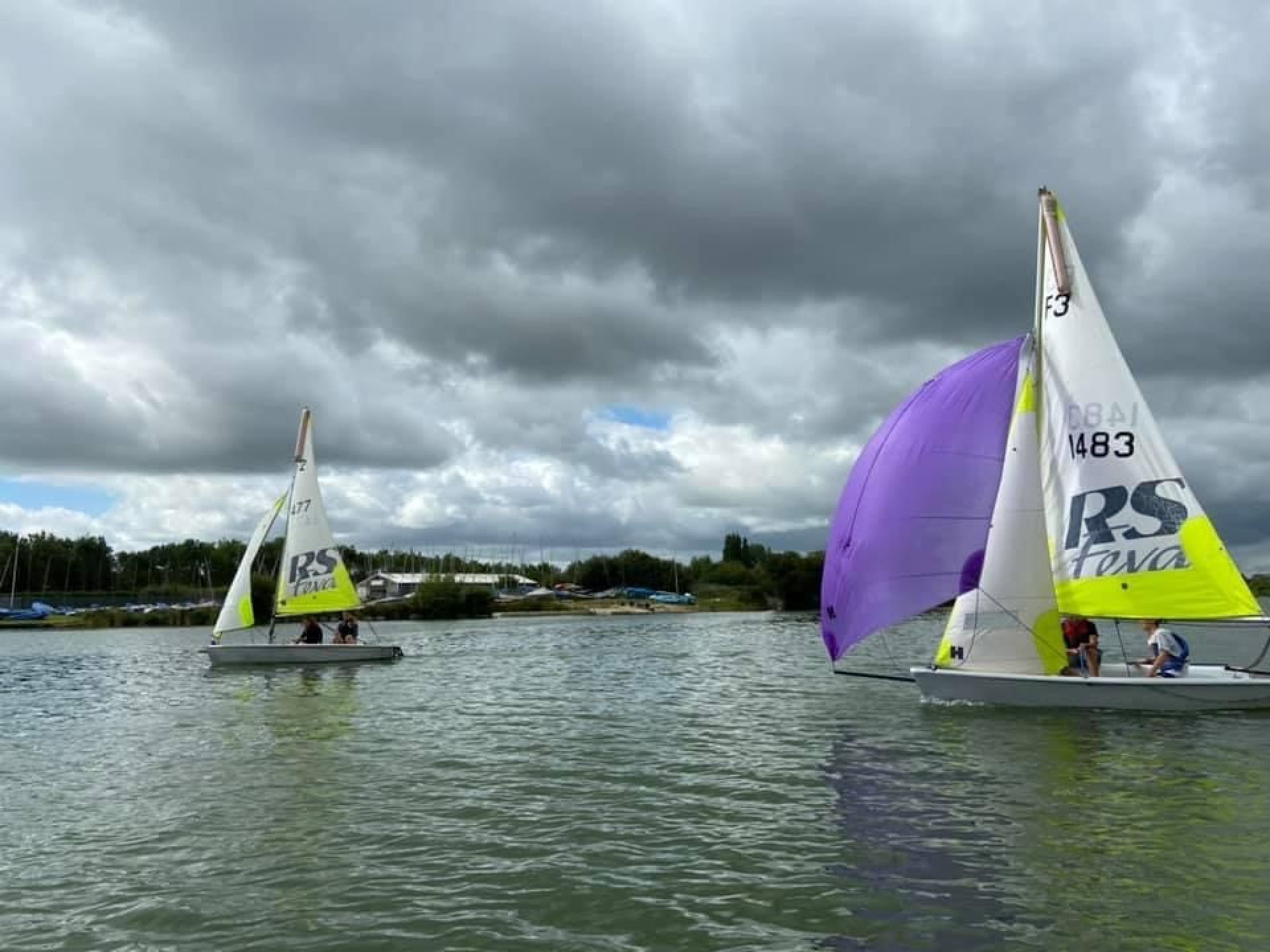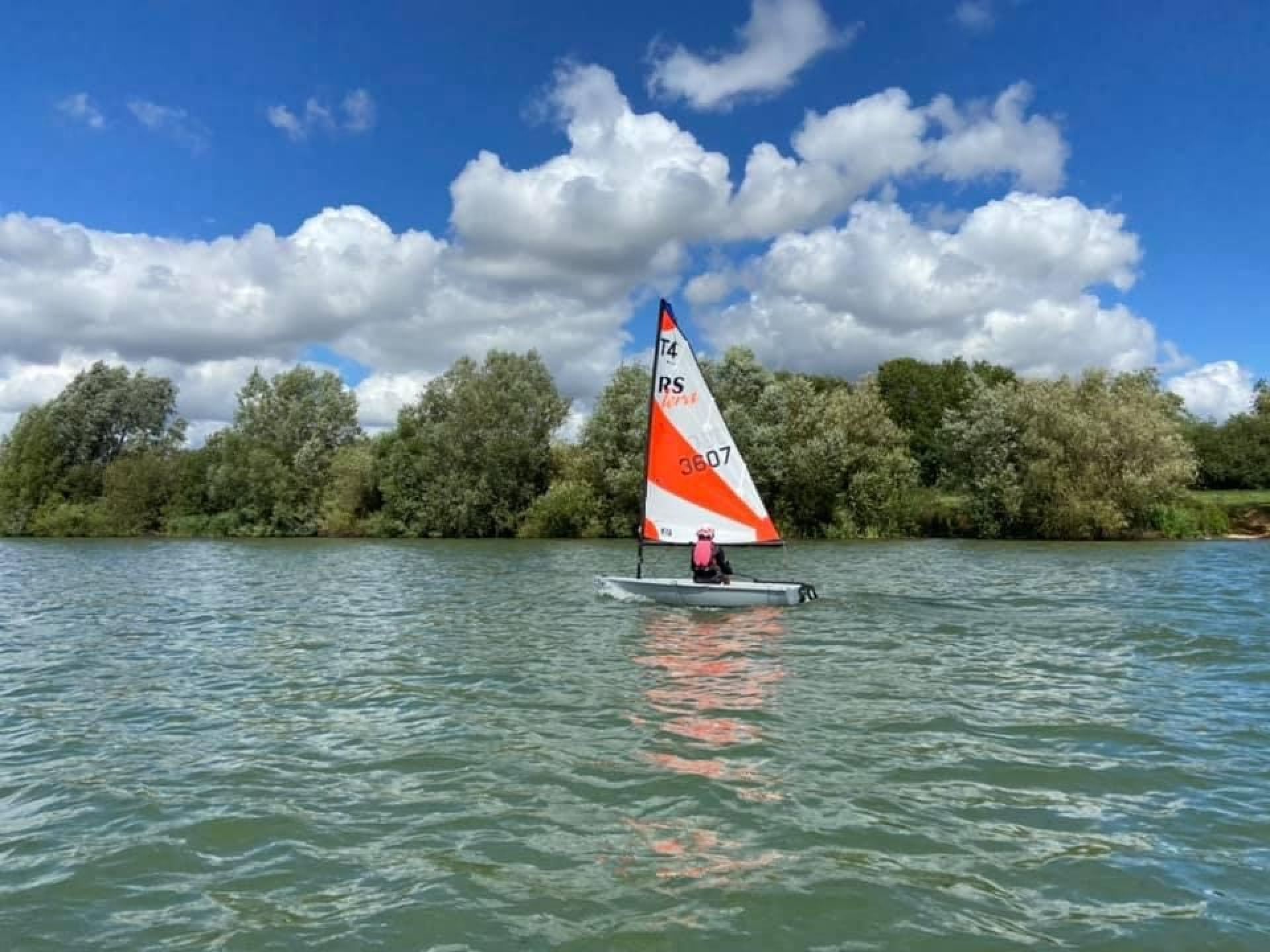 SPECIAL EVENTS
Junior specific activities and racing will be included within the club regatta weekend on 26 and 27 June.
We have the annual club away weekend to the Andrew Simpson Foundation @ the National Sailing Centre in Portland, Weymouth on Saturday 25 & Sunday 26 September – keep an eye on email and Facebook updates for more information.
The season ends with a fantastic end of season party and prizegiving (with morning sailing if weather permits) on Saturday 27 November.
Children need to be dressed and ready to go for the start of any session and are expected to stick around for the de-brief and to de-rig and pack away boats and equipment before leaving.
From later in the season, (likely September) we will look to re-introduce the cooked lunch for participants to refuel, the cost of which is included in the session price.
Pre-booking is necessary, so we can cater accordingly.
Please Note: Parents/Guardians must remain on site whilst their children participate in Junior activities.
VOLUNTEERS
Member help is also appreciated in the preparation, serving and clearing away of lunch (when available), please do add your name to the lunch rota in the clubhouse.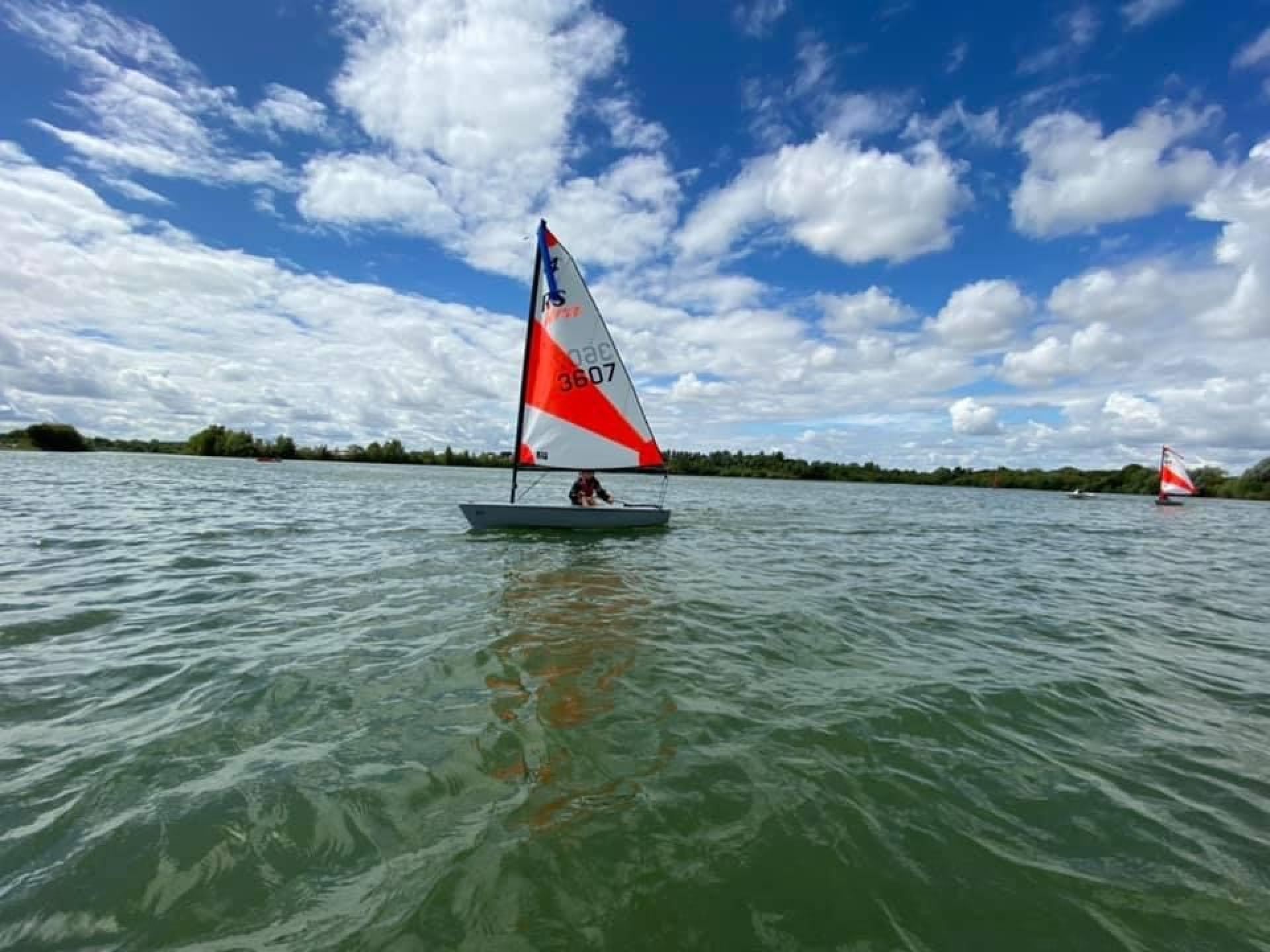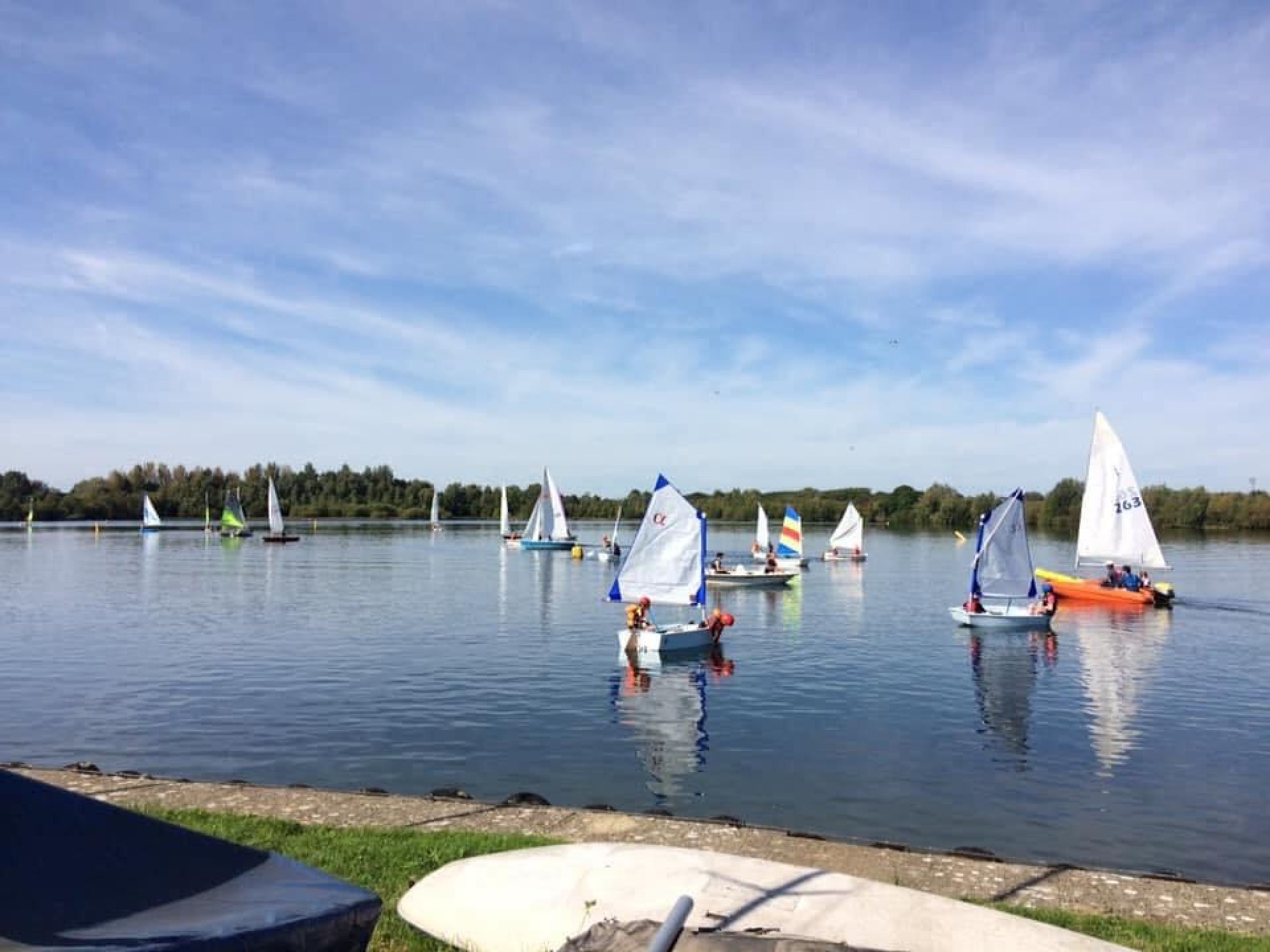 CALLING ALL PARENTS
Parental help is vital to the successful running of the Juniors group.
Whilst we expect young sailors to learn how to rig boats themselves, help is always required with rigging/de-rigging, moving boats on and off the water, packing everything away and ensuring the children are happy and safe.
We also really appreciate help on the water, instructing and driving the coaching boats.
If you are an experienced sailor and wish to help instruct, or you're a qualified safety boat driver, please get in touch or email [email protected].
HOW TO BOOK A SESSION
Our Junior Group courses and sessions are only open to members. There is a maximum number of spaces per session (variable this year depending on the stage of the Covid-19 roadmap), so do book as early as possible to avoid disappointment (not all courses and sessions are yet live – please look out for updates). Please book at least one week ahead so we can coordinate our volunteer instructors.
Session prices for 2021 have been held at £15, bookable through LoveAdmin once you become a Junior Group member.