There is racing almost every Sunday throughout the year, as well as on Wednesday evenings through the summer.
Sunday racing starts at 11am generally with two handicap races and a pursuit race.
Wednesday's handicap race starts at 6:30 pm please check the calendar.
We have a number of 'Trophy Days' throughout the year with between two and four races to win the prize.
You need to sign on online for each race. See the calendar for sign-on links.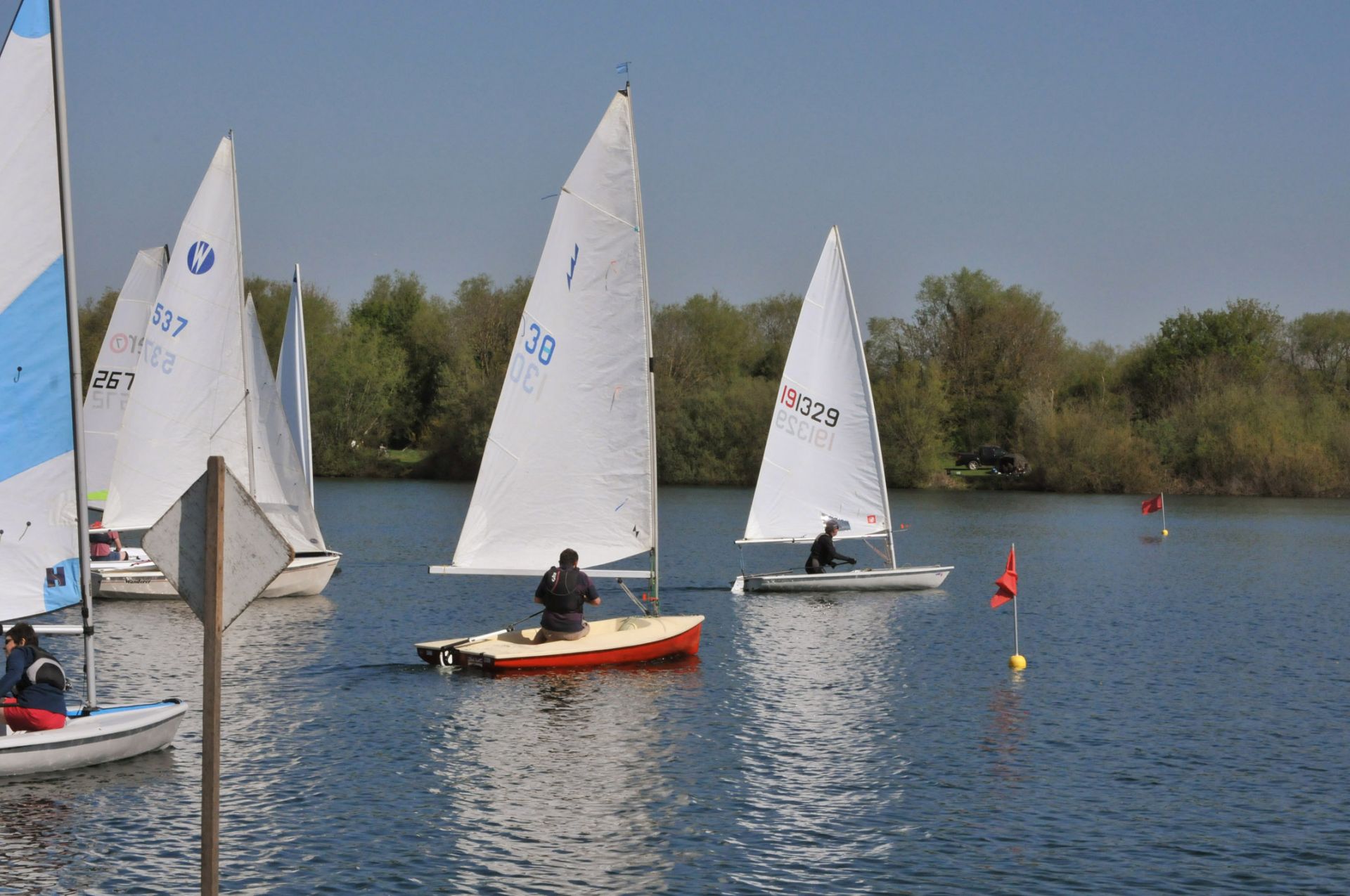 Four Hour Race
On Sunday, 5 September we will be holding our annual "Four Hour Race". This is a heck of a lot of fun! The race starts at 11:00 and runs for – well – four hours. Any dinghy can participate. We are also including our friends from Sailability.
The premise is that the same dinghy races for four hours but the crew can change each hour. So gather your team and boat in preparation. Hire boats are available. Please see https://www.whitefriarssc.org/hire-boats if you wish to rent a dinghy.
How it works:
There will be a race briefing at 10:30. This shouldn't take long but if you need lots of time to rig, it's a good idea to get to the club early.
Sign on sheets will be available from 10:00. Please sign on early as more information is required detailing your crew than normal races.
The Racing Rules of Sailing combined with Whitefriars Sailing Instructions apply.
There are specific rules regarding the four hour race are located here.
You can have from one to four crews for each boat.
Each hour, a horn will sound signifying a helm/crew change. Even if a boat chooses not to have a crew/helm change at that time, the vessel must return to the designated shore area and wait for 30 seconds as if they are having a crew change.
When the race is over, the horn will sound two blasts. At that time all boats continue to sail until they cross the finish line.
We will have the BBQ sparked up if you want to bring and grill anything during the day. Our kitchen will be staffed by our two volunteers for that day. It will be a nice social atmosphere whether you are racing or not. Of course, our lake is big enough and you are entirely welcome if you wish to cruise or paddle while the race is on.
Contact Dave Kelly for more information.