Whitefriars Sailing Club - The Friendly Sailing Club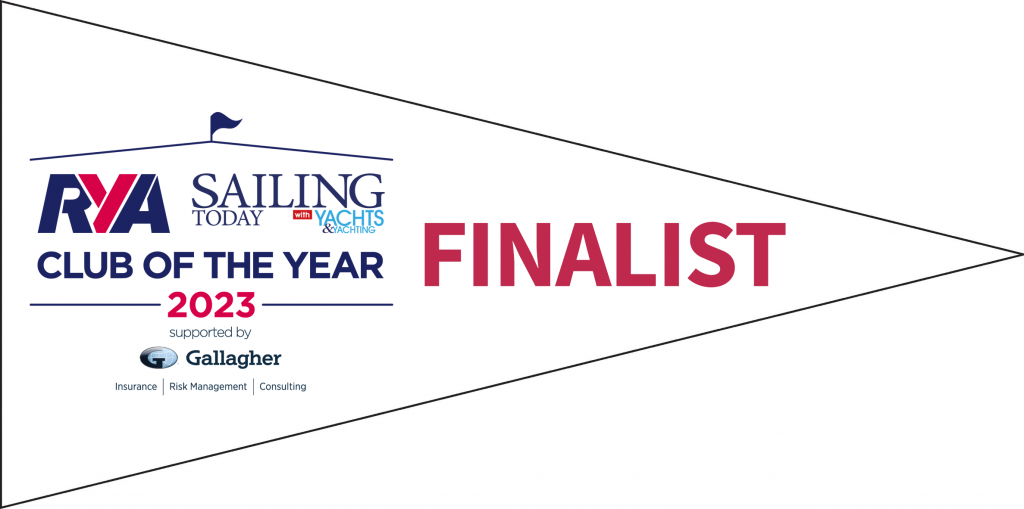 Friendly. Accessible. Fun.
Whatever your age or sailing ability, die-hard racer, newcomer to sailing or you simply love mucking about on the water, here at The Whitefriars Sailing Club our focus is on making sailing fun and accessible for all.
Situated on the stunning Cotswold Water Park, Whitefriars is run by the members for the members. We believe that by striking a healthy balance between competition and fun we can give everyone access to the same opportunities to learn, improve and participate as much or as little as they want.
That's why we offer a diverse range of on and off the water activities, including racing, cruising, an extensive RYA training programme and a whole host of social activities for all the family. Proud to be one of the top clubs in the UK for our Sailability capabilities, our friendly team of enthusiastic volunteers support this varied programme throughout the year.

What's going on at Whitefriars Sailing Club?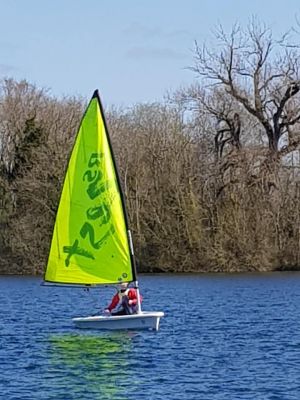 Every Sunday and Wednesday evening in June
Racing continues every Sunday and Wednesday evening and the safety boats are out for any cruisers.
July
Saturday 8th July
Get afloat - try a boat
09:00 - 12:00
Whitefriars Sailing Club has an impressive fleet of boats which you may have seen on display during the Coronation weekend. If you are interested in understanding how to hire boats, find sails/bits, rig boats and help get on the water, come along to this hire boat open morning.
We will have volunteers and dinghy instructors demonstrating how to rig all the boats in our fleet and give familiarisation sailing trips on the lake. This is an exciting opportunity to try out new boats or just re-familiarise yourself with your favourites.
You don't need to book for this. You just need to arrive between 9:00 and 11:00. We will start rigging at 9:00 so get there early if you want to rig a boat. We will de-rig at 12:00 so stick around to see rigging in reverse. We will also demonstrate how to book online.
Contact Dave Kelly at [email protected] if you need more information.
Saturday 8th July
9.30am - 4pm (depending on weather)
JUNIOR GROUP MEMBERS ONLY Book and pay through your membership portal once you are a fully paid Junior group member. If not yet a member of Juniors, this can be added via your portal.
£17.00 per child.
This Junior session will involve participants being split into groups, depending on the RYA youth stage syllabus that is relevant to their level.
All children will need to bring snacks and a packed lunch. Please Note: Parents/guardians must remain on site whilst their children participate in Junior activities.
Saturday 15th July
Women on the Water: 10-4pm
Never too late to join us for the season ahead - many of the sessions are about brushing off the rust and enjoying some time on or off the lake. And you can use a club boat.

Contact Marcia Turner or Toni Buffham for more information: [email protected]
Saturday 22nd July
Juniors Interclub Regatta 0900 - 1700
Welcoming Cotswold SC to Whitefriars for a Junior regatta
The racing will take place over "heats" and will be using the WSC junior fleet of Fevas, Tera's ect, we will be ending the day with a BBQ.
The booking form for the 22nd July will open soon, with a section for Racing and a BBQ (For parents, members and friends), please complete the booking as soon as possible to allow for accurate planning,
This is an exciting opportunity for our juniors to gain many benefits related to sailing and personal development through racing experience, interaction with other groups and for our wider club to further pursue the engagement and other opportunities.
NB There will be a prize for the most vocal supportive adult on the day :)
Saturday 29th July – Friday 4th August
Join us for a weekend of fun, sailing, camping, instruction, and socialising at Whitefriars Sailing Club!
Bookings are through the members portal: https://portal.whitefriarssc.org/adventure-week-2023 If bookings are full please make use of the waiting list and we will look to increase capacity.
Open to all members aged 7 -16, children over 10 can be left in the charge of our experienced Instructing group if you cannot stay on site.
All courses bookable on the members portal.
2 day course cost for members £125, Non Members £250
Consolidation Day £15
RYA Level 1 Start Sailing 2 day courses:
(No previous knowledge required)
Saturday 29/Sunday 30 July
Monday 31 July/Tuesday 1 August
RYA Level 2 Basic Skills 2 day courses:
(Previous sailing knowledge required to Level 1 equivalent)
Saturday 29/Sunday 30 July
Monday 31 July/Tuesday 1 August
Thursday 3/Friday 4 August
RYA Level 3 Better Sailing 2 day course:
(Previous sailing knowledge required to Level 2 equivalent)
Thursday 3/Friday 4 August
Consolidation Day:
Consolidate course learning or improve your sailing skills, open to all members.
Wednesday 2 August
August
Saturday 12th/19th/26th August
Junior Instructor led sailing session, providing advice and help towards parts of the stage 1-3 syllabus that the sailors may have missed or need some more time on.
Sunday 13th/20th/27th August
Junior Instructor led sailing session, providing advice and help towards racing knowledge and techniques. Stage 3/4/YDS
Subscribe to Calendar
View More
Management Committee Meeting

Monday, 09 October at 19:30

Management Committee Meeting

Monday, 13 November at 19:30

Management Committee Meeting

Monday, 11 December at 19:30

Management Committee Meeting

Monday, 08 January at 19:30

Management Committee Meeting

Monday, 12 February at 19:30